"Favorite Links" 

If you would like 

to exchange links with us,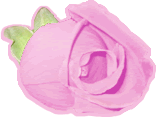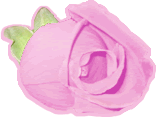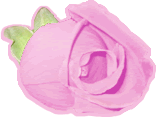 VINTAGE WEDDING JEWELRY

VINTAGE  & ANTIQUE ESTATE JEWELRY

These web site links are listed as a convenience to our visitors. If you use these links, we take no responsibility and give no guarantees, warranties or representations, implied or otherwise, for the content or accuracy of these third-party sites.

Invitations & Stationery Links

Designs By Lorise Calligraphy & Custom Stationery
- Calligrapher/Designer offering Luxury Custom Wedding Invitations, Couture Stationery, Calligraphy, Illumination, Envelope Addressing, Monograms,Save The Dates,Table and Place Cards,Favor Tags,Crests and all events. Let us set the tone for your event.
Invitation Warehouse
-  Extensive selection of quality discount invitations, stationery and accessories at a substantial discount.
Wedding Cards
 - Shop wedding cards at affordable price. Various religions of wedding invitations are here on personalized service.
Entertainment Links

Wedding Music USA
 -A Nationwide Directory of Live Wedding Bands, DJ's, Classical Ensembles, Singers, and more.  Also find Tips and articles to help plan the perfect day!
Wedding Planning & Directories

"Something Old" Vintage Treasures

Illusion Jewels Vintage Jewelry
 - Large site with vintage costume jewelry, original jewelry by Dorothea --with "after Christmas" tree pins & Renaissance jewelry;   "Researching Costume Jewelry" -- a widely recognized resource listing jewelry designers, companies & marks.
Wedding Accessories, Favors & Gifts Links

Bachelor Party
- The largest bachelor party idea site online that includes bachelor party games, invitations, supplies and bachelor party information.
Jewelry 

Wirewrap Jewelry by Wrapped To Go!
 -  Creative designs in jewelry using genuine Sterling Silver, 14k Gold filled wire to wrap gemstones, cabochons and beads into a wearable work of art! 
 Jewelry Supplies

sterling silver findings and amazing jewelry wire supplies.