Jewelry Order Form

You can email your order by clicking the SUBMIT button below or 

call

1-201-262-0788

  Mon-Thurs 11AM-6PM EST  


Daytime Phone: (           )-           -             

You Can Submit Your Order Here:

(We will email you a confirmation of your total, including shipping within 24 hours)

All orders are guaranteed to be shipped within 2-3 days of payment.

Evening Phone: (           )-           -             

Shipping Address

(If different from billing address)

Billing Address

 (Required)

We accept

 Visa, Mastercard, American Express & Discover, Paypal & Money Orders 

~Vintage Bridal Jewelry~

A Division of Headpiece Heaven

PO Box # 3

Oradell, NJ  07649

CALL  

1-201-262-0788

Enter Jewelry Order Details

Additional Comments & details needed ( posts, earwires, clip-ons, etc):

Which search engine, directory, or magazine led you to our website?

Thank you for your order!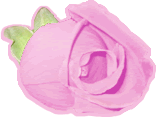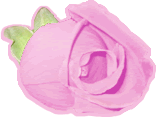 Event Date: ( If Applicable) 

Description~  Spelling for name necklaces 

                          or Color Choices for Jewelry   

VINTAGE WEDDING JEWELRY

VINTAGE  & ANTIQUE ESTATE JEWELRY

Enter Discount Code If applicable

*If you are paying through Paypal, we will send you an invoice once you submit your order.

Please send me a PAYPAL invoice

Confirm Your  E-mail address:  

Please fill in the blanks for what you would like the gift certificate to say.

 has been given a gift certificate by

 worth of jewelry from our website.

Person Certificate is for:

Add your personal message here:

Should we email or mail your Gift Certificate?

Email address for the Gift Certificate 

(Please enter carefully)

OR    Fill in the mailing address below.

Email date for the Gift Certificate 

Person Certificate is from: