Czech Fire-Polished Crystal Colors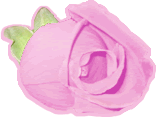 Certain colors may, at times, require extra delivery time. We will notify you if that is the case.

Czech crystals will not sparkle in the same way Swarovskicrystals will..

VINTAGE WEDDING JEWELRY

VINTAGE  & ANTIQUE ESTATE JEWELRY

Without an order, bead* sample packages are available 

for a fee of $15.00 including postage in the USA for beads for the styles you are interested in. 

The $15.00 fee will be deducted if you place an order afterwards. 

If you place an order first, we will send samples at no charge upon request. 

*Up to 10 beads are included. Add 75 cents for each additional bead. 

We offer limited Czech crystal colors.

We offer a wide range of Swarovski colors.